WE ARE

MAKE THE DAY
"to successfully cover all the scenes scheduled for the day" That's what our name mean.
back in 1994 when Gong started his career as a local fixer in Thailand. Now Gong and Dede start our company "Make the day Co.,Ltd" in 2010 we provide full production service to any kind of filming here in Thailand. with our experience, professional service with Thai smile, now let Make the Day make your day;)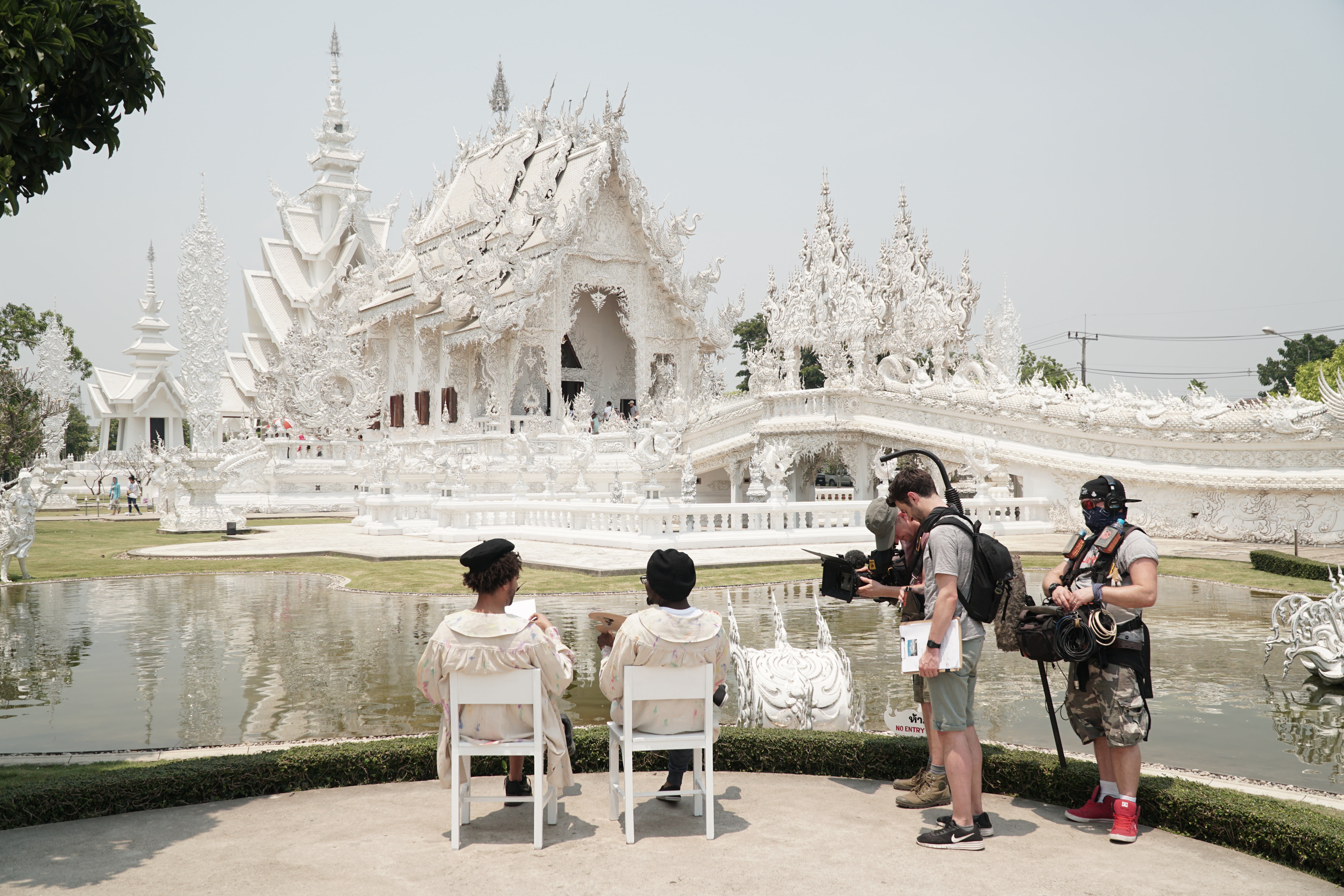 OUR

SERVICES
Research
Do you know that Thai Cuisine didn't have Chilly, Spice, and fruits
such as Mango or Papaya till 1600's when the Portuguese brought them to
Siam? Pad Thai was invented in 1938! Not long ago right? And Thai cuisine
got influence from Chinese by adopting cooking technique such as stir fry and
deep fry from Chinese during 1600's too? We have much more interesting
info to share with you, just drop us a line ;)
Permission
Filming permission in Thailand is such a myth! But don't
worry we make it simple for you. Even the rule keep changing weekly but
we do guarantee we will get it done in 7 business days. (Documentary)
For long form (Reality TV., TV. Series, Feature Films) Will need 3-4 Weeks
depend on content.
Visa
for shoot under 15 days, most of the countries got an exception for a visa, but shoot longer than 15 days you will need Non-Immigrant M visa.
Work Permit
Shoot under 15 days we will apply for temporary work permit
what we need are a photocopy of your passport, Immigration stamp and your
signature, We suggest you to arrive at least 1 business day before shoot day.
TRUSTED
BY